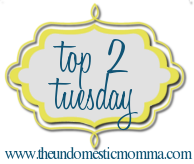 Although i'm not sure how strange either one of these really are, they are things that I MUST do on a daily basis, so here goes..
1. Drinking out of a straw. When I was about 2 years old I had kidney surgery, and during my recovery I refused to drink anything. Since drinking fluids was a crucial part to my recovery, my parents began to panic. Thankfully, a close family friend decided to get me some crazy straws (pictured below) and that did the trick. Of course I no longer drink out of these but the straw addiction definitely stuck. It's not that I can't drink anything without one, but I definitely do prefer it.
2. Wearing earrings everyday. I almost feel naked without earrings. For whatever reason, if I forget to put my earrings on in the morning I go through the entire day feeling very odd. I'm not sure why it is I get this way, but I do know the feeling is obnoxious enough that I rarely forget them.